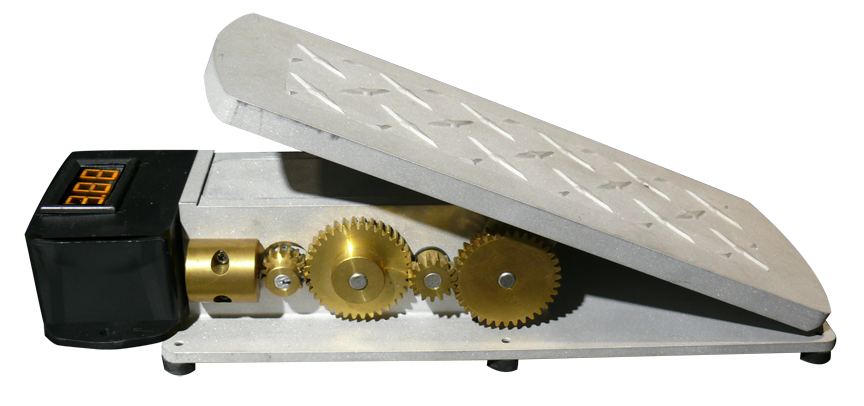 The inventor of the Lead Foot Tattoo Pedal, Steve Gagliano, has been tattooing since 2002. He is an artist and the owner at Tormented Souls Tattoo & Piercing in East Northport, New York. Steve is a traditional artist by trade and is experienced in air brushing, drawing, painting, sculpture, glass etching and worked as a graphic designer several years before finding his true calling of tattooing.
The Lead Foot Pedal is the first variable speed tattoo pedal with the power supply built into the pedal which enables the artist to have full control of the speed of the tattoo machine while working. The cruise control feature which allows the artist to set the speed of their machine, remove their foot and continue to work as well as adjusting the max voltage of the machine while utilizing the hands free adjustment of the governor / fine tuner which gives any user of the Lead Foot Tattoo Pedal the ability to continue working in a more sanitary and efficient manner. By controlling the speed of the machine you control how much ink gets put into the skin, this is ideal for shading and lining.
Steve came up with the idea of a variable speed foot pedal many years ago and has been using the Lead Foot Tattoo Pedal
prototype for many years and now, he can't work without it and once you use it you will wonder how you ever lived without it. The pedal will not only increase your work flow but it also makes for a more sanitary environment because the artist doesn't have to stop working and touch the power supply to adjust the controls, or wrap it in plastic barrier film. That in itself saves time and speeds up the tattoo process which means you can spend the same amount of time on a tattoo but get more done, increase the quality of your work, and or increase the quantity of clients.
Main Features of the Lead Foot Tattoo Pedal include Variable Speed Control, Enables the artist to change the speed of the tattoo machine with hands free adjustments, Cruise Control (set the speed and remove your foot without having to stop tattooing), Complete Sanitary Operation, High Quality, Durable and 100% Made in the United States of America.
Put your foot down and improve the way you tattoo, order yours today!